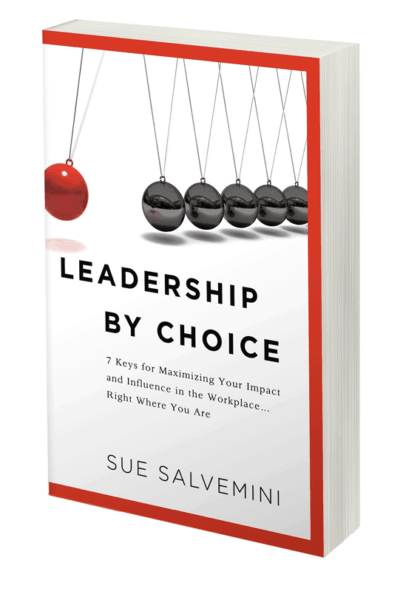 About Leadership By Choice
It is your choice.
Leadership is the ability to create a vision, inspire and motivate yourself and others to move towards that vision, find the opportunities in obstacles along the way, and execute a plan to make the vision a reality.
Strong leaders are the key to creating powerful teams and exceptional organizations. whether you are an aspiring young professional, a brand new team leader, or a seasoned manager or executive, working with a team is an honor, a privilege, and a responsibility. The people you work with are your biggest asset and deserve exceptional leadership to grow, produce, and thrive. As a leader you have the unique opportunity to inspire, influence, and directly impact their lives. So why not be your absolute best?
In Leadership By Choice you will explore seven key practices to tap into your inherent leadership style regardless of your experience, role, or title.
When you choose to lead authentically, as your unique self, not only will you build a highly productive workplace but you will enjoy the rewards of developing a cohesive team, a passionate work environment, and a role you love, today and every day.
"We initially engaged Sue for a leadership assessment with the intent to build a stronger more focused leadership team. We thought, much like other leadership assessments that we had researched, this would be one possibly two workshops and we would then be on our own. After one meeting, we realized what Sue could bring to the organization, and have now engaged her numerous times with ongoing plans for additional workshops and individual coaching."